Contact Me
FYI the podcast@ (name of this site) email address wasn't properly receiving email for the last half of 2022 and part of 2023. If you emailed me and did not receive a response please send your email again!
AOL Underground SubReddit
https://www.reddit.com/r/AOLUnderground/
AOL ProGGies Facebook Group
Link to the AOL ProGGies Facebook Group – https://www.facebook.com/groups/297526060414740/
ReAOL Discord
AOL 3.0 is back! – https://discord.gg/p3ol
Looking for some old AOLers?
If you are trying to get in contact with someone you use to know on AOL please add a comment to this page. Any comment that is not spam I will post.
Help me locate!
Please contact me: podcast@ [name of this website]
I am trying to get in touch with:
Individuals on the AOL Security Operations team from the 90s/2000s (to interview them for this podcast).
Happy Hardcore – Nick Ryan – https://web.archive.org/web/20080203183550/http://padillac.com/the_truth_by_happy_hardcore.html
MaGuS from Fate X (Yong Ho)
Digital (Creator of Digital Dynasty Final) – https://adjkjc.github.io/www.digital5k.com/aol-progz-a-digital-throw-back-to-aol-1995/index.html#more-1
Former AOL Staff I'd like an introduction to speak with:
William Salusky – Threat Intel at AOL (Helped build the Computer Emergency Response Team)
People in the list below: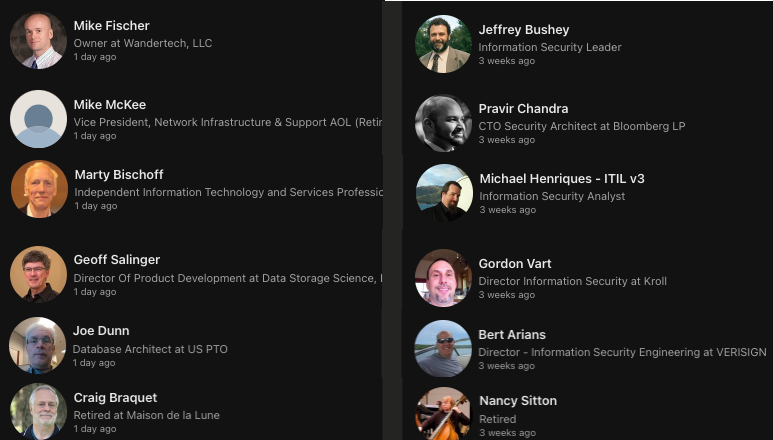 ShiZZa and #DWK
When I used AOL in the 90s and early 2000's I went by the handle Stoney (AIM screen name was "hey stoney").
I was in the group "ShiZZa" as username "ShiZZa PrG". I later moved to efnet and hung out in the channel #dwk.
People I am looking for (please add a comment on this page):
244, 5150, amber, archalien, aryl, bbb, bee, blitz, bought, chillz, conan, d7, dev, dozr, faceless, fonz, fooshiznix, forrest, foxx, gochita, howie, ink, lakers, layla, logg, menace, michelle, mocha, muncher, napalm, nigz, omm, oo7, orc, pewp, pilot, remus, rvx, sam, shaman, sherm, shiver, sine, smunky, skan, slink, sub, supachink, t0ad, tasha, tones, traced, viper aka viperoni, wruth, x-tommy, xeno
Missing ProGGies
Guide Punt by Stoney – A program I made, I'd really like to find this. I believe it was guide.exe.
Magenta by ReDxKinG – Recently an old version was found, however we are still looking for the latest version.
Version 2.0 – https://aolunderground.com/wp-content/uploads/2022/06/Magenta2.0.zip
Reset 1.0 by skribe (TOSers/termer/account reseter)
1-888'd by skribe (TOSers/termer/account reseter)
Add a comment of any other missing programs and I will add it here.